Your case: Flooding due to heavy rain over central and southern parts (Namibia)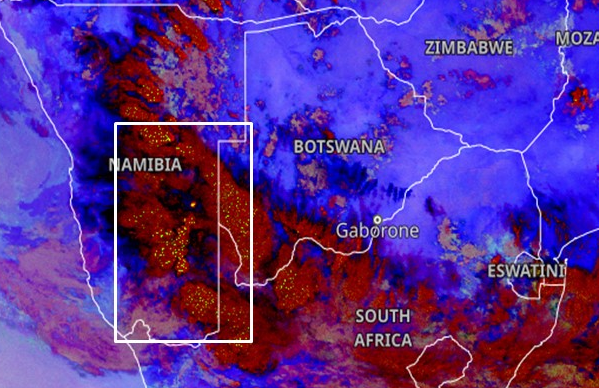 With this short case we are kicking off a new weekly series of African weather cases submitted by meteorologists across the African continent.
The short case below was submitted by Albertina Anderson and Martin Philander (Namibia Meteorological Services) in the context of the 2021 Meteorological Satellite Applications course offered by EUMETSAT in collaboration with the WMO/VLab Centres of Excellence in Kenya, South Africa, Morocco and Niger.
Do you have a good case to share? Contact us at training@eumetsat.int with title 'ASMET case' and we will be happy to guide you and publish your case.