Webinar on Nowcasting in Africa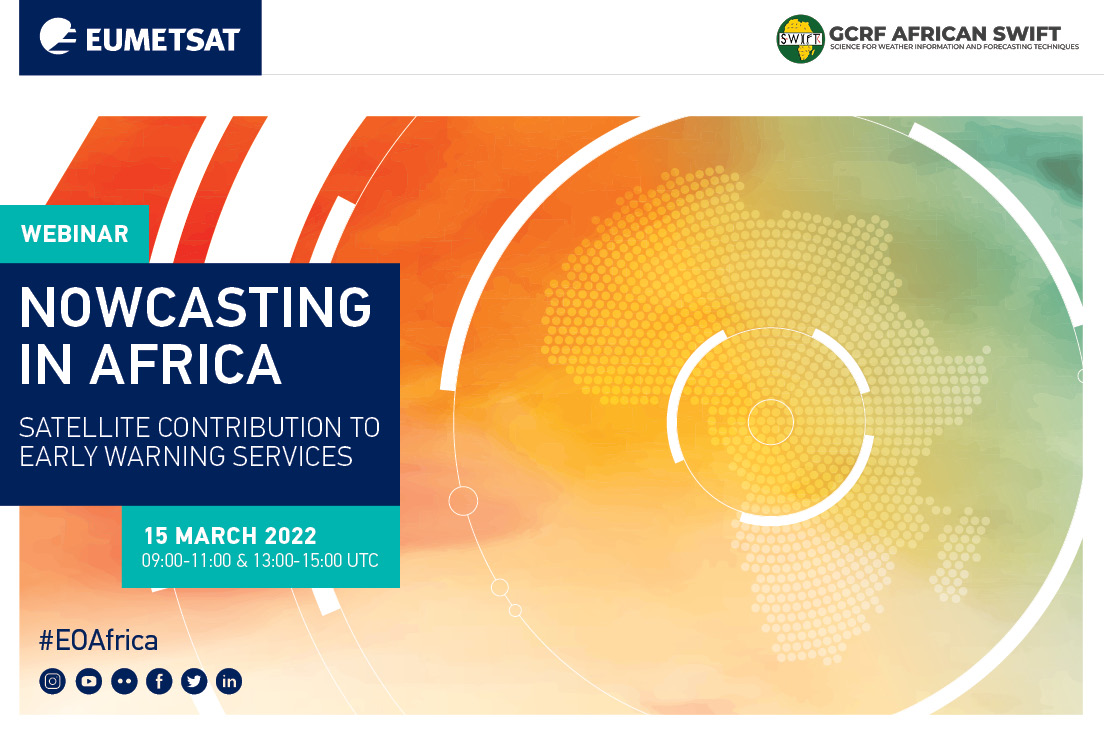 Online: 15 March 2022, 09:00-11:00 & 13:00-15:00 UTC
Le webinaire offrira une interprétation simultanée français/anglais. 
Nowcasting is defined as forecasting over a period from the present to six hours ahead. It is key to monitor Severe Weather Event and to adjust Warnings made to the population or specific user groups about imminent meteorological risks, with potential damages or causalities.
Climate change increases the frequency and severity of weather-led disasters, significant economic costs and human losses. Nowcasting is more and more critical for people's safety as well as for key economic sectors such as aviation, agriculture, energy, water management and for emergency preparedness and response.
Due to the scarcity of surface and upper-air observations in Africa, weather satellites are a key source of information to provide the high temporal and spatial data coverage needed by African forecasters to deliver efficient nowcasting, and subsequently warn key users and the population.
The Webinar is open to everyone. The target audience are the African stakeholders involved in the Disaster Risk Management cycle, from preparedness, weather forecasting to early warning and immediate response, as well as the professionals benefiting from short-term weather forecasts (e.g. aviation authorities, renewable energy production manager, etc.)