Did you join Lee-ann's weather briefing?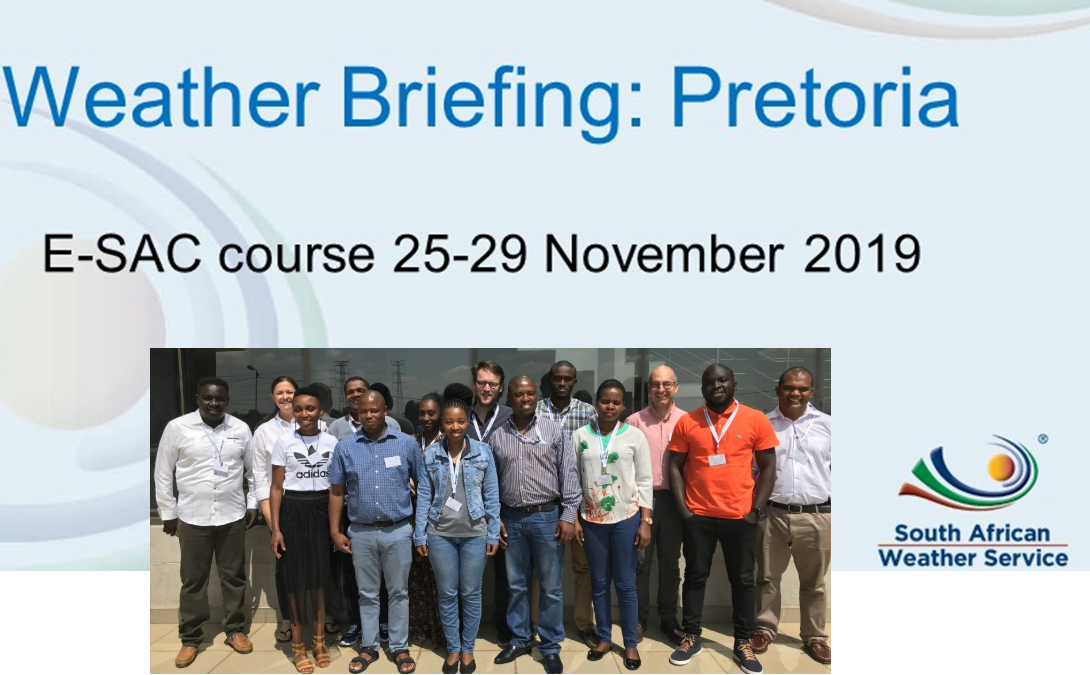 The recording of the 30 minute online Weather Briefing facilitated by Lee-Ann Simpson from the South African Weather Service (SAWS) is now available.

The session was offered on 29 Nov 2019 on the last day of the RA-I Satellite Applications (E-SAC) course, a yearly online and face-to-face training initiative for African weather forecasters on the identification & interpretation of various synoptic-scale and mesoscale systems, features and their characteristics in satellite imagery. The last event was held in Pretoria at the end of November 2019.
Click here to watch the session which consists of four parts:
a quick review of the 2019 E-SAC course in Pretoria
a convective systems (rainfall) case study from Ghana (August & November 2019) presented by Ben, a course participant
an analysis of the severe weather over South Africa in Nov 2019
a quick analysis of the current weather situation and looking ahead
Enjoy the briefing!