We are at the 15th EUMETSAT African User Forum, this time in Tanzania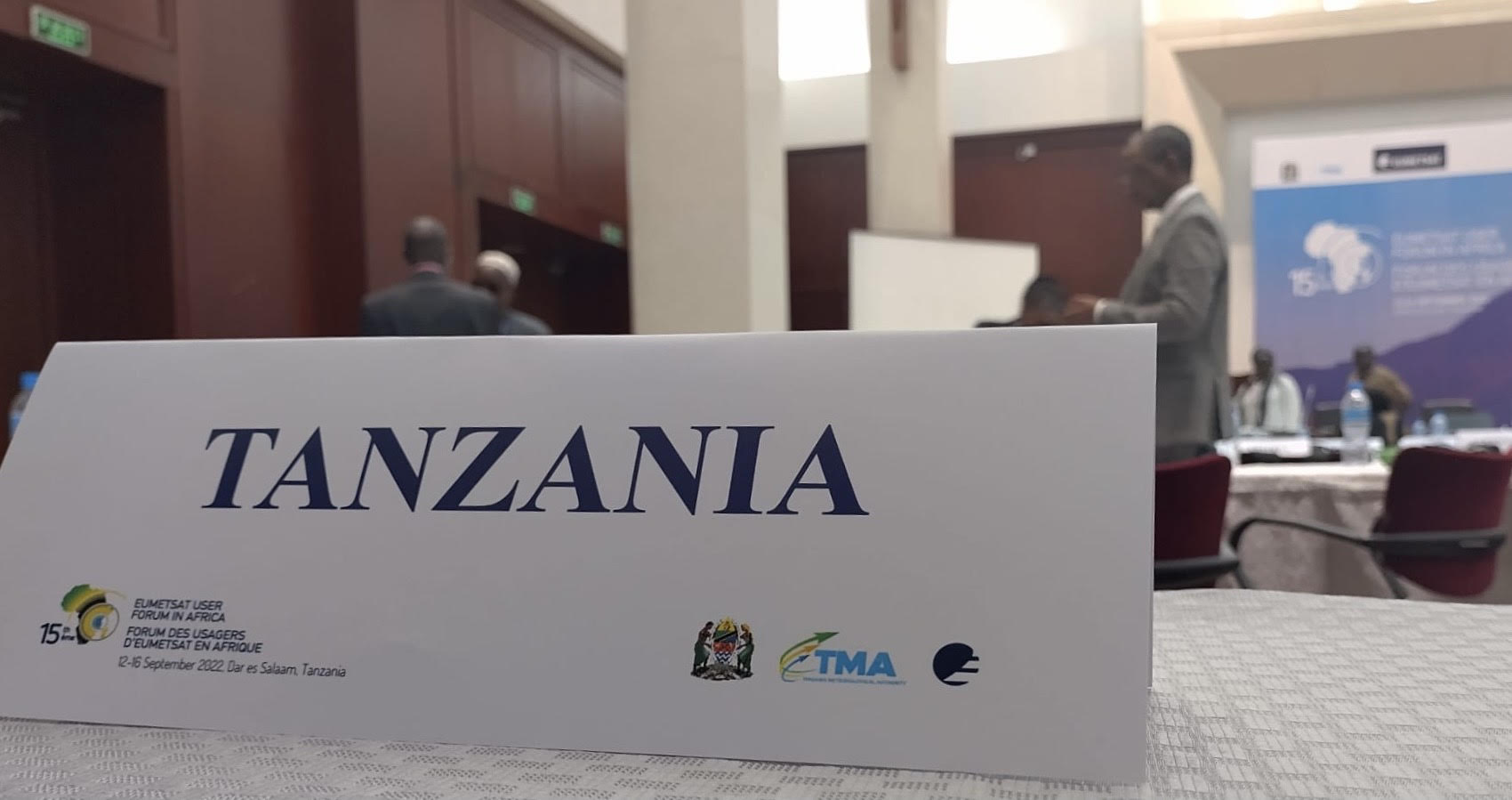 The 15th EUMETSAT User Forum in Africa takes place this week in Dar Es Salaam, Tanzania, hosted by the Tanzanian Meteorological Authority.
Its purpose is to sustain the now well-established dialogue between EUMETSAT and the African user community, in particular the National Meteorological Services and their regional centres. This 15th EUMETSAT User Forum in Africa will focus on:
The transition to Meteosat Third Generation (MTG)
The use of Earth observation in support to climate resilience, disaster risk reduction and blue economy in Africa
Capacity building (training and infrastructure for satellite data access)
The link and contribution to continental wide programmes (GMES & Africa, SAWIDRA, CLIMSA).
For more information on the EUMETSAT User Forum in Africa, please have a look here.