Over 130 participants took part in the Basic Satellite Courses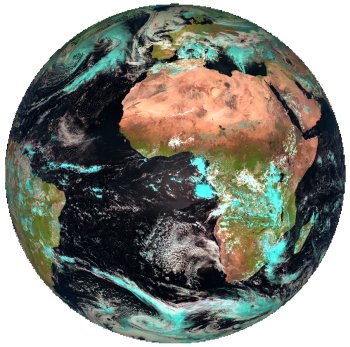 The online courses on Basic Satellite Imagery Interpretation in English and French language took place 15 May – 2 June 2023. The course was offered by ASMET instructors from DGM Morocco, EAMAC Niger, EUMETSAT, IMTR Kenya and SAWS South Africa.
The enrolments to this course were high: over 70 participants took part in the course in English language and 55 participants took the course in French language. Professionals from 34 countries in Africa taking this course represented various professional qualifications, such as aviation and public service meteorologists, as well as climatologists, physicists, GIS experts, environmental engineers and remote sensing experts.
The course main objective was to introduce the participants with the standard, easy-to-access satellite products used in everyday operational meteorology and forecasting. The course consisted of live sessions, covering Satellite Products, Identification of Weather Phenomena and Identification of Surface Features. These themes align with the WMO competency standards on satellite skills. The backbone resource of the courses were the online lessons at MetED: "Basic Satellite Imagery Interpretation" and "Interprétation de base de l'imagerie satellitaire". These modules are freely available for self-paced learning.