Your case: Dust outbreaks over the Sahara, the Arabian desert and the Gobi desert in March 2021.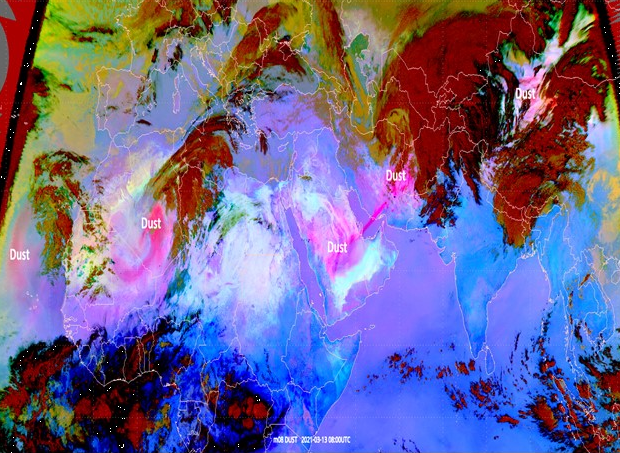 This week in the series of African weather cases submitted by meteorologists across the African continent, we have a case by Noha Toama, Egyptian meteorological authority.
Do you have a good case to share? Contact us at training@eumetsat.int with title 'ASMET case' and we will be happy to guide you and publish your case.